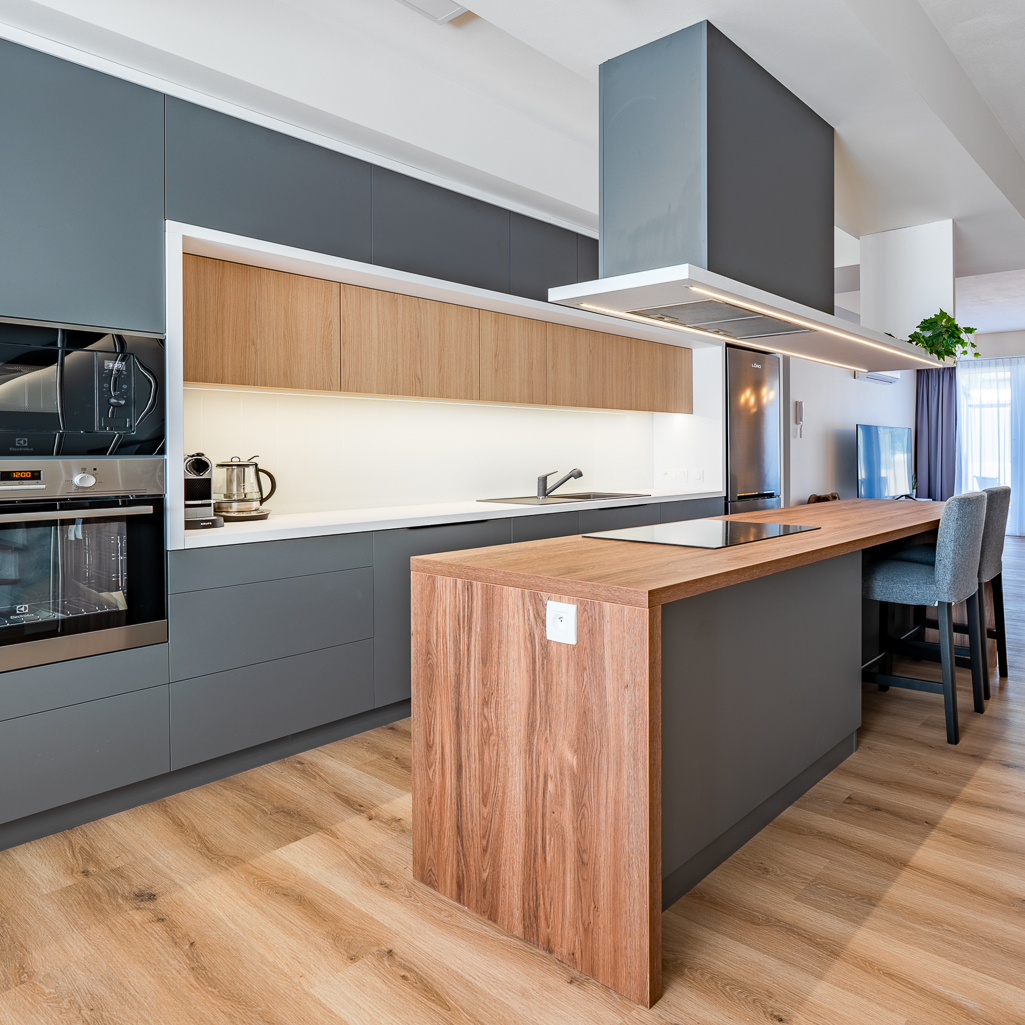 Serial production of bespoke kitchens
When we put heads together with developers, we make wondurful living. This time with STASPO company and we worked on final equipment for project terraced houses in Michalka line.
What do you think?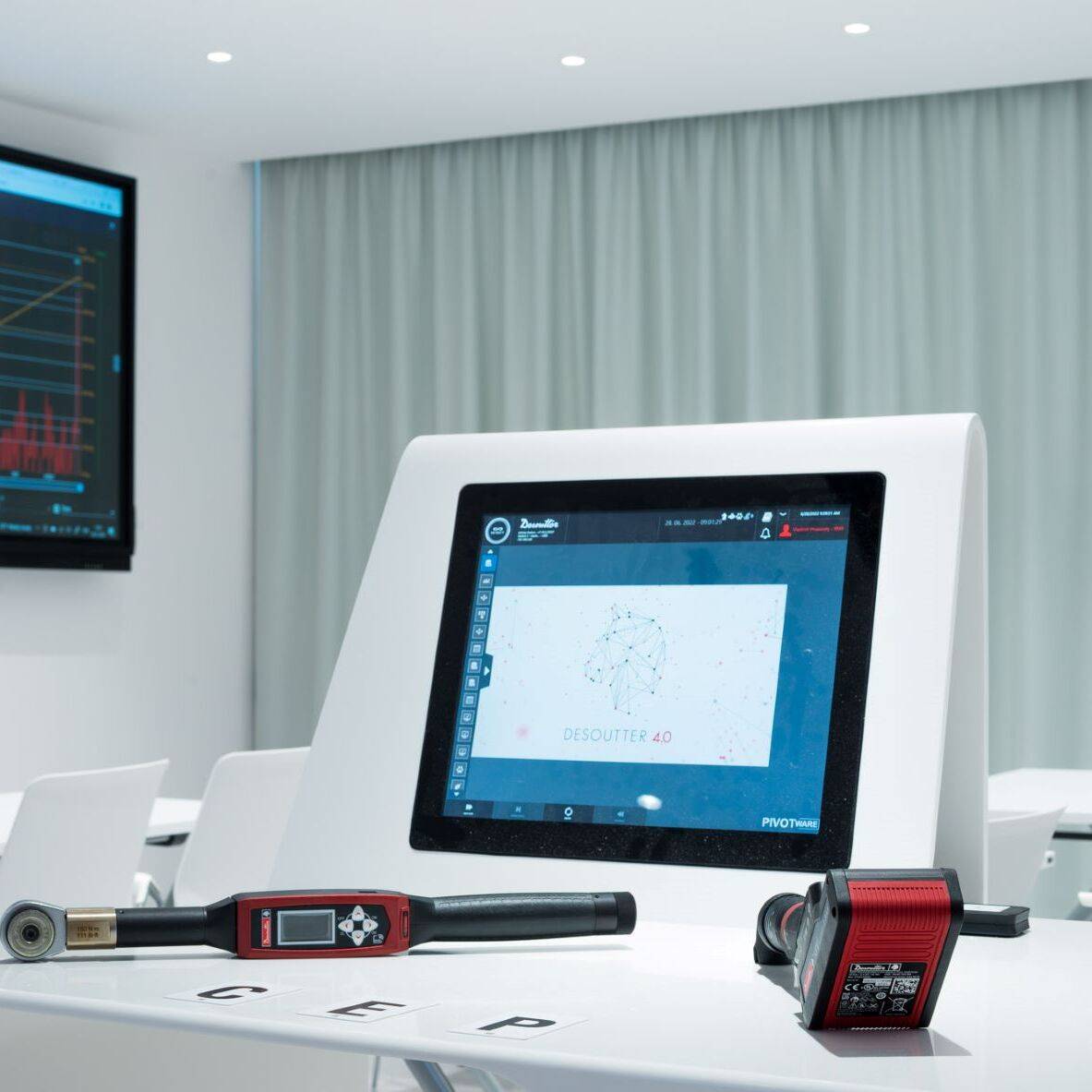 Showroom Desoutter
What is Corian, you ask?
It is an artificial stone that consists of acrylic resin and natural minerals.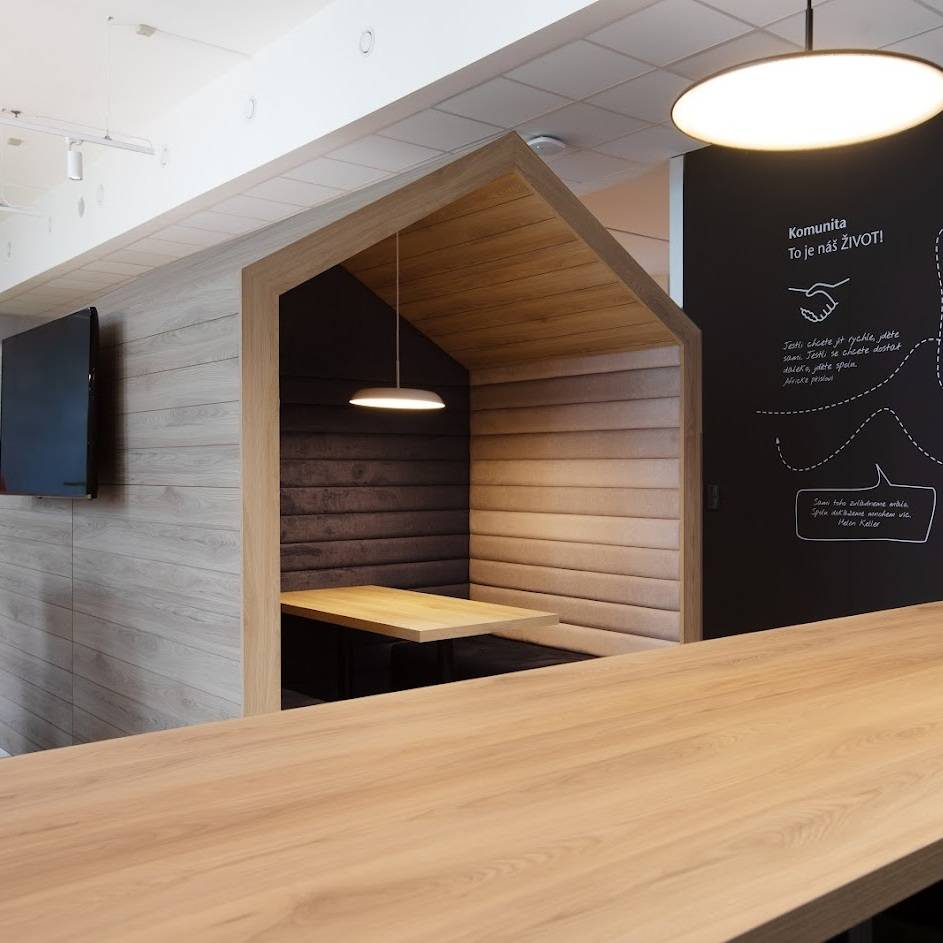 UNIQA headquarters in Brno
Another successfully completed realization and again a very interesting interior. It was a challenging cooperation, but all the more beneficial for our future production.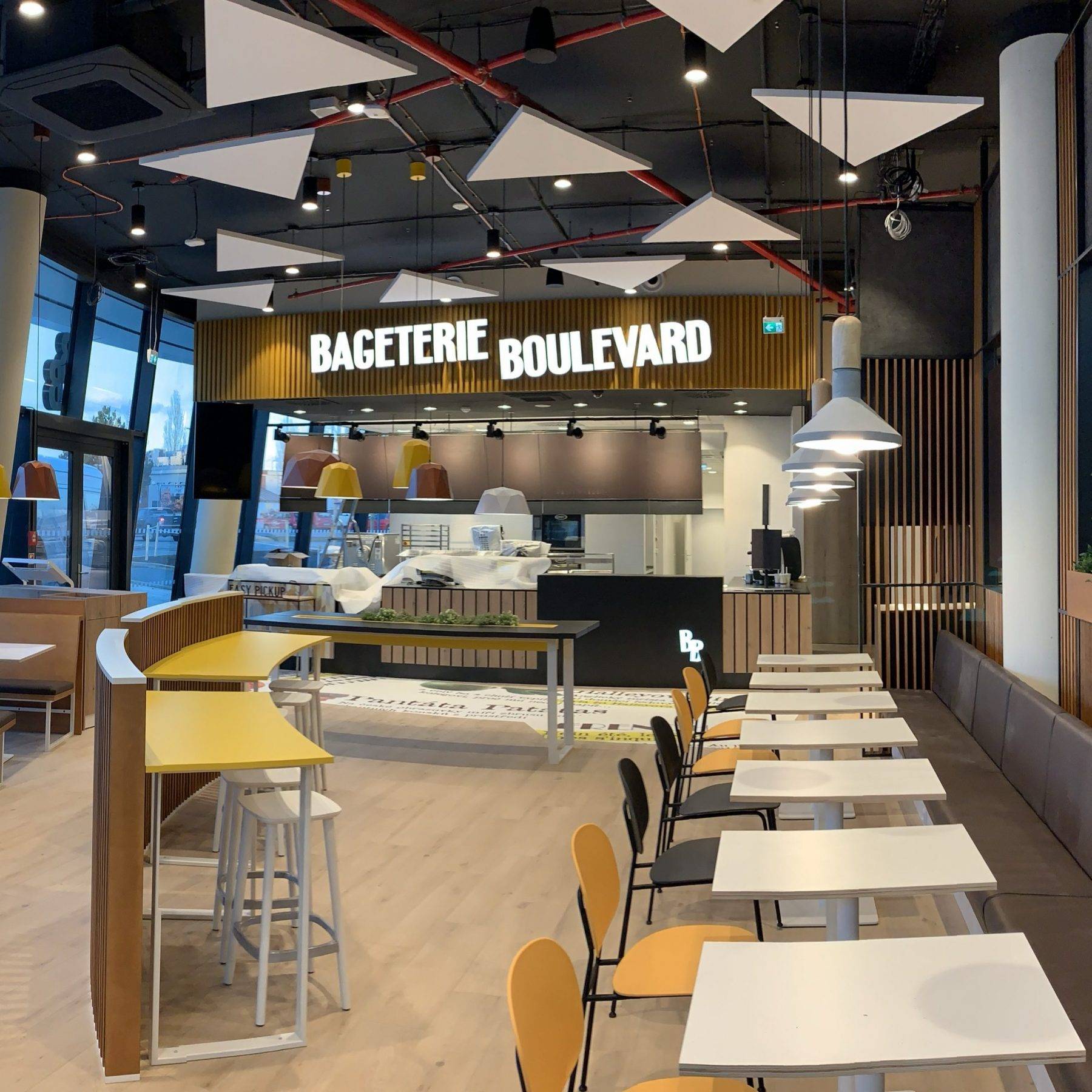 Bageterie Boulevard and 360Pizza
Have you already visited the newly built Spektrum shopping centre in Prague Čestlice? It was designed by Chapman Taylor architects and we are impressed with the whole building.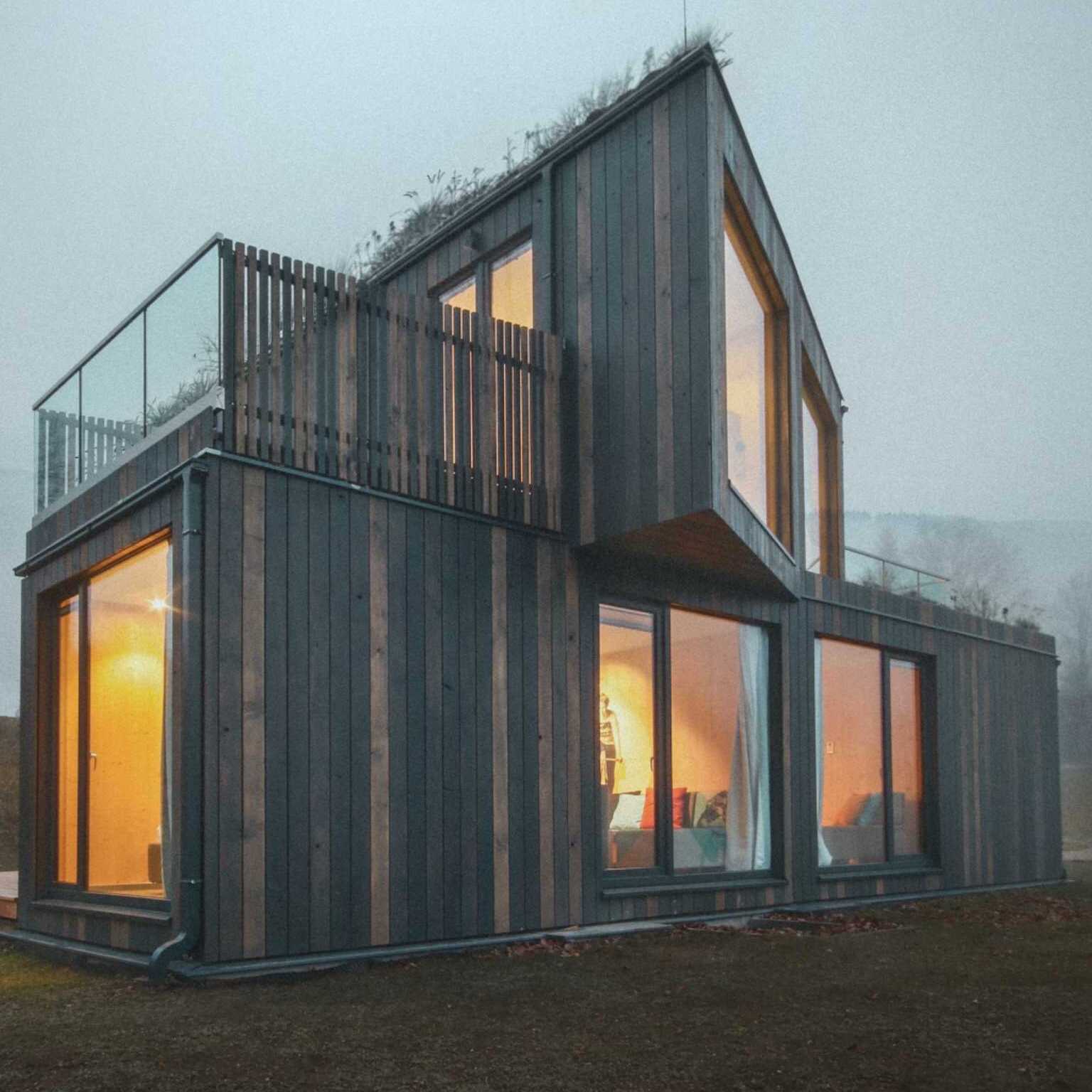 Mountain apartments in Hynčice
We were very impressed, but we have already seen exclamation points with regard to the project. In the end, the client and the architects made a few compromises and we said that we wanted such a special building too and said, "okay, let's do it".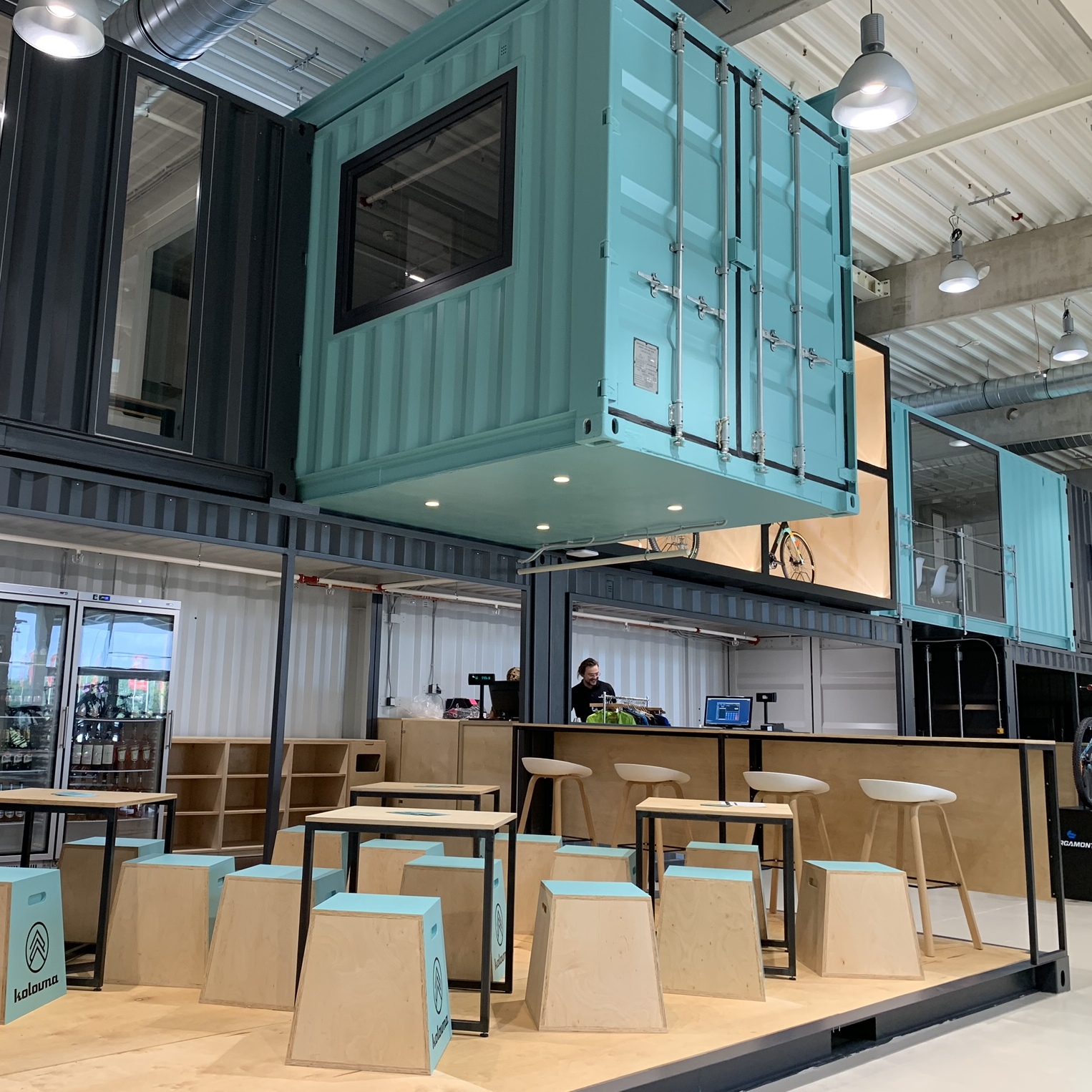 Container wall, Ostrava
The client came with clear requirements of what he needed in his shop. The space was to be divided into a sales area and a storage area to which the customer should not have access and should not be visually disturbed by.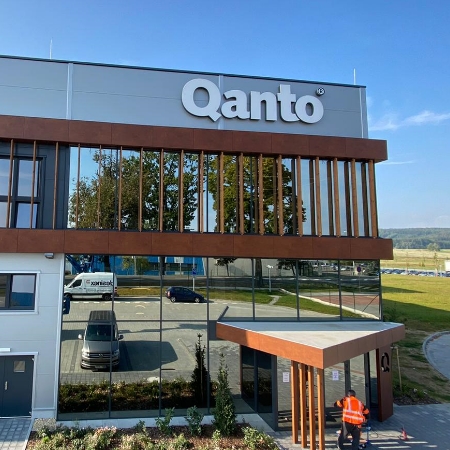 QANTO Svitavy
We have made a statement on our social media platforms that we are capable of building work. To make our statement bulletproof we have lately finished our cooperation with Quanto investors in their headquarters at Svitavy.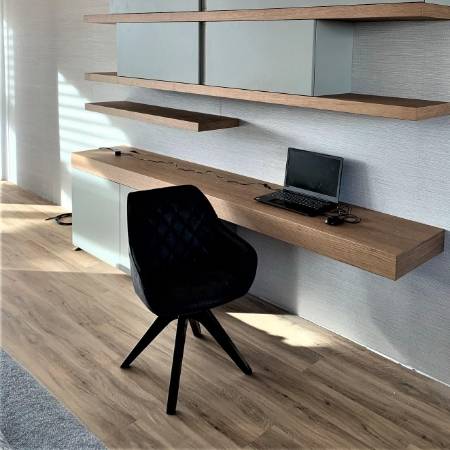 Family house in Ostrava
In the past year we immersed ourselves in houses and villas interior business. This is a precise discipline demanding a lot of patience and flawless synergy with clients.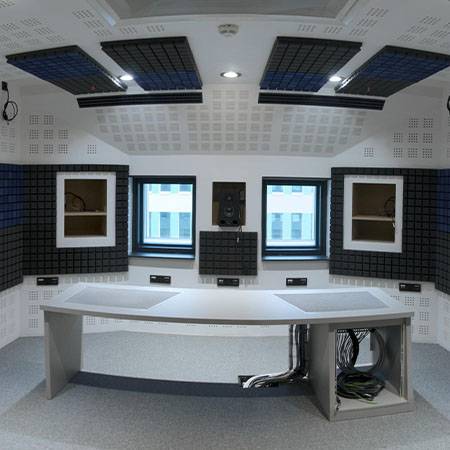 Recording studio
In our project collection we can´t lack a recording studio. The client was 2K studio, which specialises in video games development.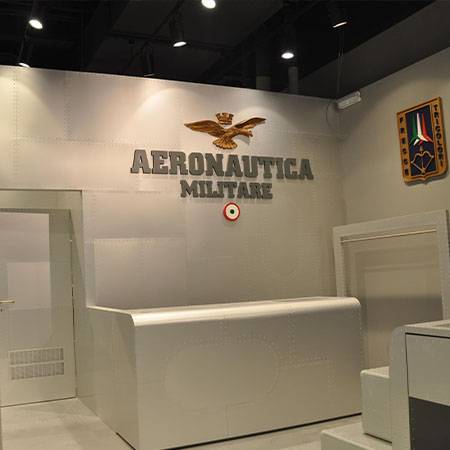 Nytek
This particular project was one big surprise party. To the last minute we didn't know what we got ourselves into.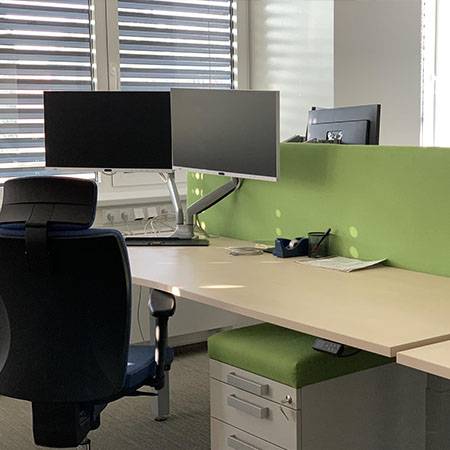 Offices
A modern and ergonomic office should be a good standard for every company. There should be electrically adjustable desks and we can´t forget the desk space equal to 17 monitors, at least!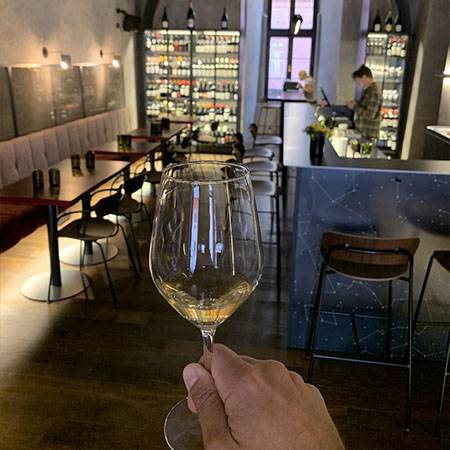 Wine corner
At first glance we were a little skeptical about this concept. It looked too curt, industrial and uncomfortable. We were deeply mistaken though.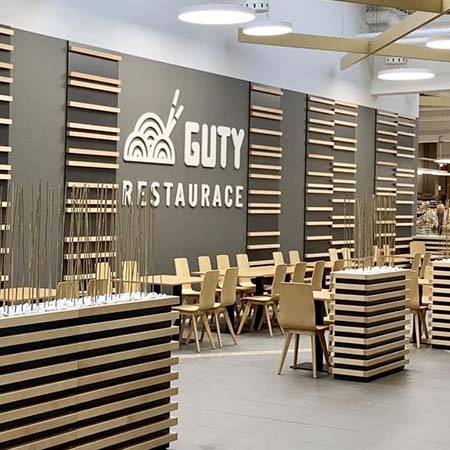 Asie
Question for you: would you go through a 28 hours long flight (noisy neighbor included) just to enjoy delicious asian cuisine? Well, maybe a little time-consuming solution. Fortunately we have a short cut.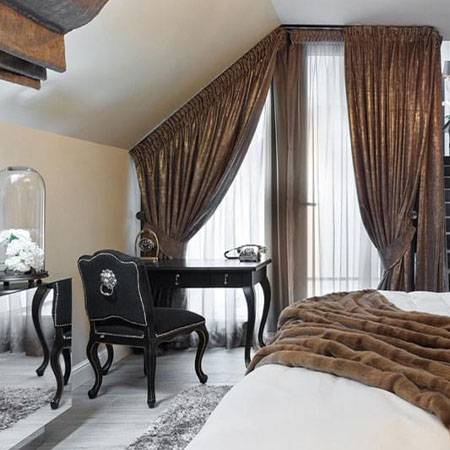 The Legs
A little story about a magical hotel room combined with extraordinary cuisine taking you to another dimension. We found ourselves in different dimensions too when we saw the atypical furniture request.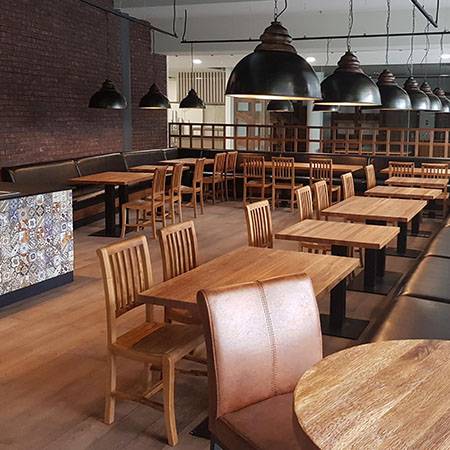 Hey Amigo
A steak made from a professional stove, wine to encourage the taste and comfortable surroundings. Now that you have pictured it, would you say you are in the middle of a shopping mall?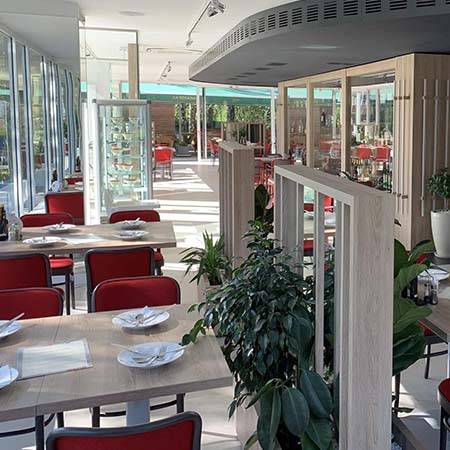 Sporty Italy at its finest
One housing estate, one office building and one restaurant hidden in the middle, which steals the heart of every Italian sports fan.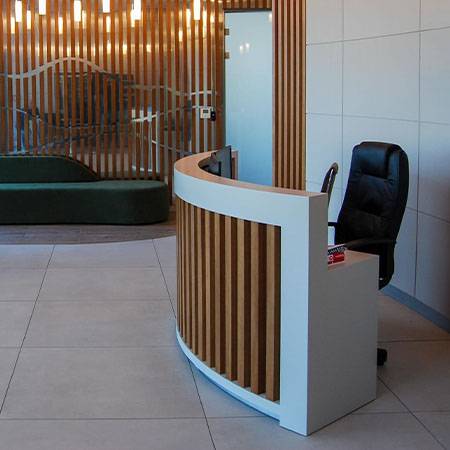 Reception
A reception is an entering gate to every company, hotel, restaurant, wellness, fitness center and many more places you enter. And first impressions matter.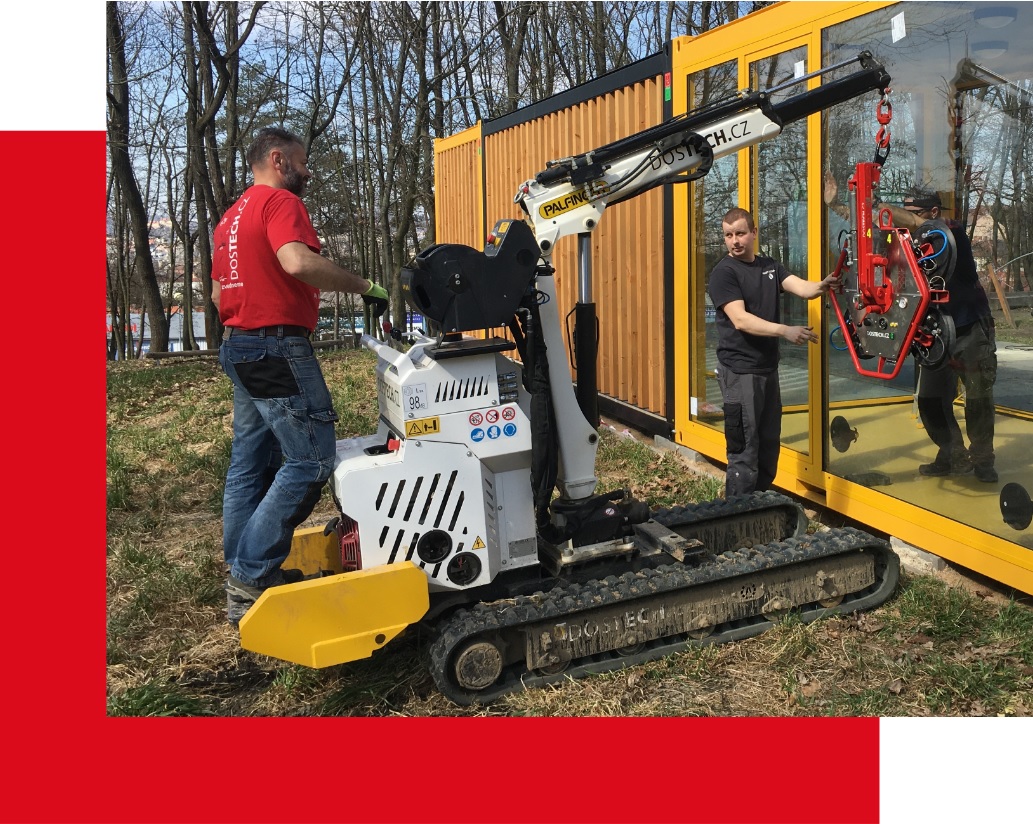 We can apply our experience to your project.
We process and manufacture products from solid wood, veneer, laminate or HPL.
Furthermore, we also make our products from stainless steel, brass, aluminium, artificial and natural stone, glass, acrylics and plastics. We upholster fabrics, leatherette and leathers. We are able to supply interior features that can be made from anything you can think of.