Getting to know the materials II
Plywood, solid wood panel, and battenboard
Unless you are in the field, names like plywood, solid wood panel, or battenboard bring more question marks than answers. So let us take the thorn (or splinter, if you will) out of your side and explain the basic parameters.
What we will focus on in this article:
1) What is plywood
2) What do you use solid wood panels for
3) What is the purpose of battenboard
1) What is plywood
Plywood (aka PDP) ) is made by gluing layers of veneer (which is a thin layer of wood ranging from 0.4 to 3 mm thick) that are stacked crosswise. 3 or more layers
are used up to the required thickness of plywood.
Advantages of plywood
Mainly its appearance, which perfectly replaces solid wood, and its excellent mechanical properties. Thanks to its layering, plywood is dimensionally and shape stable and, unlike solid wood, will not warp immediately.
Plywood is also available in large formats, so it finds a wide range of uses from various tiles and furniture pieces to kitchen cabinets.
We used plywood in the recent realization for the Bageterie Boulevard food chain.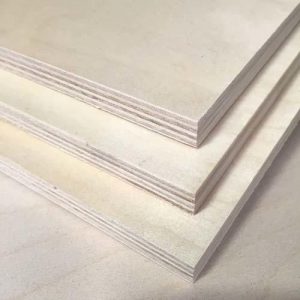 2) What do you use solid wood panels for
Another material is a solid wood panel (aka SWP). It is closer to solid wood in appearance and properties.
It is made of 3 glued layers. The outer layers are made of slats that are glued along their length. The middle layer is also made of slats and is also glued together lengthwise.
The individual layers are glued to each other in such a way that the middle layer is rotated by 90°.
By gluing the boards transversely, we increase the stability of the boards and their resistance to deflection or torsion.
The use of SWP is wide, in the past they found application mainly in the construction industry as a construction material. Today, thanks to their natural appearance, they are increasingly found in interiors as tiles, structural elements of staircases, or as quality pieces of furniture.
For example, we used solid wood panels for the Kolovna guesthouse.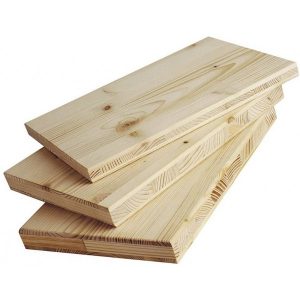 3) What is the purpose of battenboard
Last but not least desk material we will discuss today is the battenboard. This time it is a 1-wooden board that is glued together from solid wood.
It is easy to tell it from a solid wood panel, just by looking at its edge. The SWP will have layers here, but the battenboard will not.
The use in the furniture industry is quite broad. In particular, it replaces solid wood due to its better properties. It can be used as worktops, window sills, staircases, or interior furniture.
As we think about this, we do not have any recent realization using battenboard. Do you want to make one together?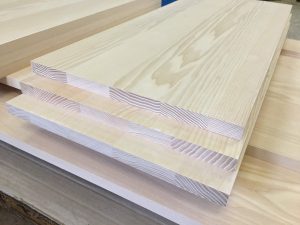 Did the next episode of "getting to know the materials" bring you any new insights?
By the way, if you haven´t read the previous article about laminate, MDF, or soft board, here is the link.
If you have something on your mind you would rather hear a professional opinion on, let us know! We will be happy to help.